The Pampered Posts (Blog)
Unless you've spent the past 6 months on a deserted island, I'm sure you've heard about the Younique 3D Fiber Lash Mascara. I have been invited to 4 online Facebook Younique parties just this week, all of them claiming this "miracle" mascara as their biggest seller. If you've frequented the Pampered Posts, you may know that I'm kind of a mascara snob, and I'm OBSESSED with big fat lashes. While I may not agree with all things Kimmy K, I am definitely from the Kardashian school of make-up:
Lesson #1: You can NEVER have too much eyeliner.
Lesson #2: Contour is key
AND
Lesson #3: the bigger the better when it comes to lashes.
That being said, I have been a devout Maybeline Falsies Black Drama user for years. I have tried other brands, but have always come back to my trusted Falsies. However, with all this fuss over this Younique miracle worker, I just HAD to give it a shot, so I accepted one of the many Facebook party invites and purchased this almighty mascara. $29 and a few days later, my 3D fiber lashes arrived. First impressions told me that was not your average mascara. It comes in a sleek case, and had 2 tubes: One slightly larger tube of "transplanting gel" and another of "Fibers". I was sufficiently intimidated. I had to give myself a pep talk before testing it out: "You've got a esthetician's license for goodness sake. You're a trained professional, how hard can this be?" I will admit I watched at least 3 youtube videos before getting up the nerve to try it myself. I was pleasantly surprised by the results: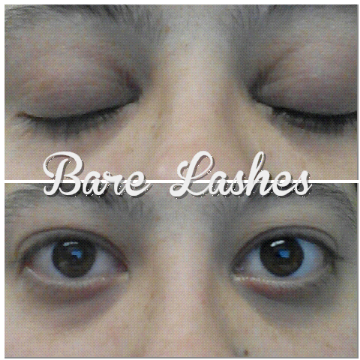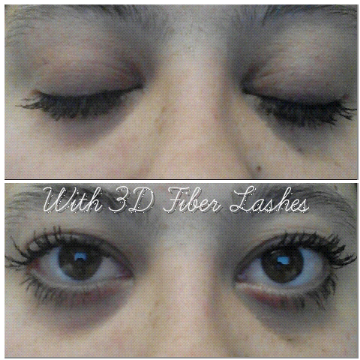 The Photos speak for themselves; you can see that this mascara works. However, you now me, always blowing the whistle… so I feel slightly obligated to say this is basically just the world's easiest easy way to apply false lashes, rather than an actual mascara. I also feel like I should go on record of saying that I am totally OK with that. I was able to remove the product easily without damaging my own lashes at all, so I see no problem with using it even on a daily basis. I just want to be honest with anyone who maybe ordering it because of this review.
Now, for the process: The system comes with "transplanting gel" which is a glorified adhesive, and "Fibers", which are basically just little hairs that will be adhered to your lashes adding length and volume. It's really not rocket science, but it is pretty awesome, if you ask me. To apply the 3D Fiber lashes, you follow the simple steps below:
1. Transplanting Gel
2. Fibers
3. Transplanting Gel
I did 2 coats over my full lashes for volume, and then one coat just on the tips of my lashes for added length. You can continue the pattern with as many coats as needed, as long as you make sure to end with transplanting gel to seal it all in. Otherwise you'll end up with fuzzy looking lashes, and I imagine the fibers will shed throughout the day.
So, the bottom line is, this stuff really does work. It WILL give you long thick lashes, even if your lashes are super short. Here are some tips I discovered in my trial that may help you:
1. When applying the fibers, don't get too close to your upper lash line. Try to aboid touching themto your lashline at all or you will get an eye full of little hairs… not so pleasant.
2. It is buildable, so you can continue to apply coats until you are happy with the results, which makes it nice for people with really short lashes.
3. I wouldn't suggest applying more then 2 coats to your full lashes. After 2 coats, just apply the gel and fibers to the tips to add length without making it too clumpy.
4. I learned this one on one of the youtube tutorials I watched: You can use a hairdryer to curl your lashes after application. Just put the dryer on warm and low setting and hold under your eye facing the air to blow the lashes upward. This will give a nice natural curl while blowing away any stray fibers that may have fallen around your eyes. See ya later metal torture device eyelash curlers and lashes and the bend at unnatural angles… This is seriously genius.
5. It is not necessary to do multiple coats on your bottom lashes; one coat is plenty. Honestly, if you want to conserve, just use your regular mascara on the bottom lashes. If they get too long or thick, they look a little strange anyway, and this stuff is too expensive to waste!
I'm sure you all know someone who is selling this stuff, since it seems to be everywhere, but if you need a distributor, here's link to mine:
www.youniqueproducts.com/kaylakober
Thanks for reading!
Bethany
I love to sleep, and I despise waking up in the morning. As a matter of fact, I strongly believe that it is physically more difficult for my body to come out of the sleeping state than it is for most people. Ask my fiancée, he'll tell you how impossible it is to wake me up… This would be the reason that I am always looking for the perfect 5-minute face. If it comes down to a 30-minute full-face make-up application in the morning, or an extra half an hour of sleep… sleep will ALWAYS win, but I don't really want to go to work bare-faced either.
I mean, when I entered the real world work-force, at 22, the bare-face look was much more flattering than it is today. I'm not sure where between 22 and 27 it happened, but my complexion can no longer stand on it's own. The natural evenness and flush that I had in my early twenties has kind of faded into a blotchier, paler version of itself. I'm not complaining, I'm just stating the ugly truth. Along with this realization came the need to find a quick and easy daytime make-up look. After years of experimenting and trying products, I've finally found a 5-minute face that works for me.
Before I tell you about my choices, please understand that my daytime makeup goal is to look as natural as possible. I'm a make-up girl. I love playing with shadows, liner, and lipsticks, but I really just don't need a smoky eye at 9 AM. My daytime make-up hope is to inspire people to think: "Her skin is beautiful" rather than "Her make-up looks great". The dramatic look is definitely best saved for evening and events, in my opinion. If you're a cat-eye-to-work kind of girl, this is probably not going to help you much. But if you're a cat-eye-to-work girl, you're never going to find a 5-minute face…
So here are my daytime favs: Start with clean dry skin. Apply your favorite moisturizer to ensure a healthy looking even complexion. (Please excuse my shameless plug, but I use Indulgence Moisture Serum)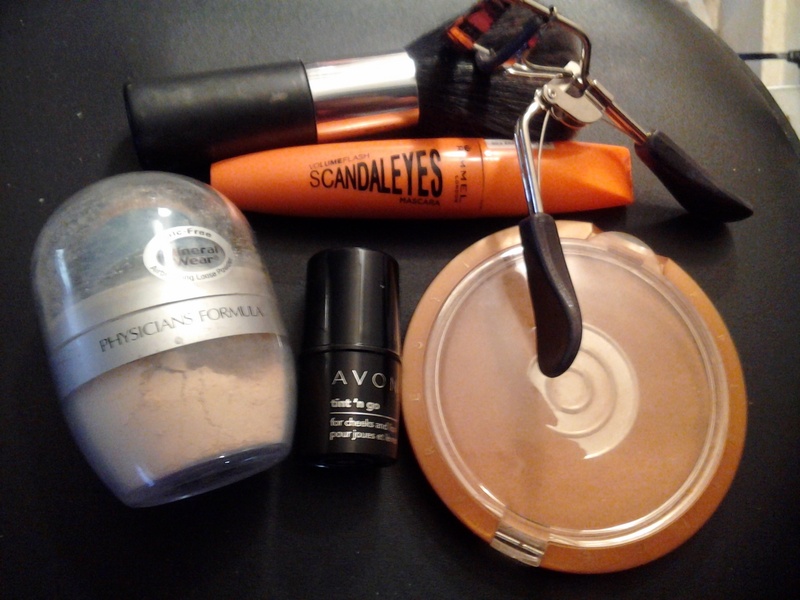 1. Physician's Formula Mineral Wear Loose Powder Foundation
Why: This is my favorite foundation for daytime or evening. It provides great coverage without feeling heavy or cakey, and the "buffing brush" (included) leaves skin looking fabulous.
How to apply it: Before opening, turn upside-down and shake. Remove cap and buffer brush. Pull tab to lift protective tray. Dab bristles of buffer brush into the product that has dispensed through the holes. Tap brush on the side of container to remove excess and use brush to apply product in circular motions.
Where to get it: I buy mine at Walgreens or Rite Aid. It's about $12, but will last several months. Note: If skin is dry or has dry spots, the mineral powder will stick to them. Be sure skin is even and moisturized before applying this foundation. If you have moisturized, and continue to have dryness, try an exfoliating cleanser like Indulgence One-Step-Facial (yep, I did it again, and I don't feel the least bit bad about it)
2. Bronzer (optional) My Current favorite is Avon Glow Bronzing Pearls (not pictured)
Why: To bring some life to dull skin. If you prefer a "porcelain" look or you feel that your skin is dark enough without, skip this step.
How to apply it: Use a fat blush brush to apply a dusting of bronzer all over face.
Where to get it: Anywhere. Choose the brand and shade that works best for you
3. Rimmel ScandalEYES Mascara
Why: This is by far the best lengthening mascara I've ever used. The color is perfect for daytime, because it is black, but not too intense. It fans lashes beautifully. Perfect for adding length without a ton a volume, and it does not clump.
How to apply: Place brush at the roots of lashes. Wiggle into lashes, and sweep upward to tips. Repeat until lashes are coated. Do this on both eyes, then apply short strokes just to the tips of lashes to get a little extra length. Allow to dry while doing lips eyes and cheeks, then apply a second coat.
Where to get it: Any drug store that carries rimmel products
Note: I usually apply 2 coats of this, then 1 coat of "Falsies Black Drama" because I like full dark lashes (I apply 2-3 coats of Flasies on top for evening)
4. Avon "Tint 'n'go" for lips and cheeks
Why: Because this stuff is amazing! Gives you a touch of sheer color in all the right places for an effortless put-together look.
How to apply it: It says it's for lips and cheeks, but I use it on my eyelids too. Eyes: Place stick on eyelid (against upper lash line) and sweep outward over eyelid once. Cheeks: dab stick over apples of cheeks and over cheek bone to desired color. Use hands to gently blend. Lips: Sweep over lips like a lipstick. I usually top with clear gloss, because I like shine.
Where to get it: Avon.com (I like "spicy")
5. Eyelash curler
Why: Curling your lashes makes your eyes appear larger and alert (I can use all the help I can get in this area).
How to use it: Some people curl their lashes before applying mascara. In my personal experience, that is a waste of time, as I always have to re-curl lashes once my mascara is applied. As long as your mascara is dry when you curl your lashes, it shouldn't stick to the curler. If it does stick to the curler, peel it slowly and gently from lashes while blinking to prevent pulling them out. Test the position of your eyelash curler by placing the curler over top lashes and slide down to roots. Line the top of the curler up with your upper eye lid, and squeeze the handles VERY gently. If the curler is too close you will feel it pull on your lashes or pinch your eyelid. This is why you squeeze gently, if you feel this, move the curler away from the roots a smidge, and test again. Once you have found the right spot for your curler, squeeze handles, and hold for 3 seconds, then "pump" the curler by squeezing and letting go repeatedly about 5 times. Move the curler to the middle of your lashes and squeeze once to create a more natural looking curl. Repeat this process on the other eye.
Where to get it: I use the Tarte Picture Perfect eyelash curler. It's from Sephora. I used to believe that there was no difference in eyelash curlers, and you could use any brand. Then I got this one as a gift, and it changed that… big time. It's awesome, and totally worth the $16.00 it costs. I've had it for more than 2 years.
That's it. That is my fresh-faced 5 minute morning make-up. I hope you love it as much as I do!
Enjoy!
-Beth
Oh, how I love a sultry smokey eye! I have always been a fan of black eyeliner and dark shadow. When I was in 7th grade, my mom took me out to buy my first eyeliner because I was using the mascara brush to line my eyes. I have been wearing the black liner look since then, and while I've improved at application techniques over the years, my look hasn't changed much... 
Since the mega-success of the karadashinas, my favorite look has become mainstream. An even more sultry smokey eye has become popular, and I've been trying to master that Kardasina bedroom eye ever since. I've been able to successfully emulate the shaow and liner looks without no problem, but the smudgy smokey bottom lash line has evaded me... until now.
I found an awesome tutorial on youtube, which gave me the "aha" moment I've been waiting for. The trick to the smudgey liner that creates the come hither look is created by applying brown shadow under your liner! Who knew?

Here's how you do it:
1. Apply eyeshadow primer to your lid and bottom lash line
2. Apply a shimmery brown shadow from top lash line to just above your crease, concentrating on the outer corner of the crease.
3. Using an angled liner brush, apply the same brown show to your bottom lash line, extending it slightly lower that your liner usually goes. This is going to look very strange, but TRUST ME!
4. Using a black cream or gel eyeliner and a liner brush, apply eyeliner to your bottom and top water lines. The bottom water line creates that sexy squinty look and the top water line gives volume to your lashes.
5. Now, carefully line your top and bottom lash line with the cream liner. If you prefer a pencil liner, try a crayon type, as it will glide on easily over the shadow.
6. After lining your eyes, take a small shadow brush, and go over the top liner with the shadow, pulling and blending it up into the brown you applied before.
7. With a liner brush, go over your bottom liner with the black shadow as well, being very careful not to totally cover the brown. You want to see a tiny bit of it peeking out the bottom. This is what gives that soft gradual smokiness instead of the hard line of usual black liner.
8. Take a light brown or mauve shadow, just slightly darker than your skin and apply it above the brown in your crease, blending the 2 colors together. 
9. Apply a shade slightly lighter than your skin tone just under the brow bone to hightlght, and viola, you're done!
This could also be done with a deep purple or steely gray in place of the brown, and it would be beautiful. However, I would stay away from any color that is red or pink based, as the red/pink undertones may create an puffy allergy eye look when applied under the eye.
Now, all you need is somewhere to wear this look, luckily for you, Saturday night is only 2 days away... Enjoy!
Bethany
Now for the fun stuff!
Here are the most popular make up looks on the Fashion Week Runways:
Skin: Sun-Kissed. Don't let your summer glow fade away, salvage it with a self-tanning lotion. Try Jergins natural-glow. 
Eyes: Metallic shadows. It seems everyone is going shimmery this fall, gunmetal gray, and peacock blues, green and purples seem to be the most popular. Some are showing thick futuristic smudges and others, well-blended smokey eye looks. It's up to you which direction you go in!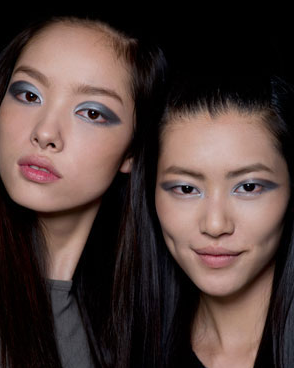 Derek Lam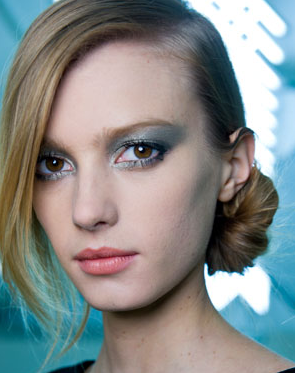 Chanel
Anoher trend I noticed is a dramtic accent color on the inner corners of the eye. A silver, white, or gold shadow applied directly to the inner corner will give your eyes a very interesting and dramatic look. This look is definitely for the adventurous...
Liner: Emilio Pucci was among several designers to show a smudgy, morning after, look. This is good news for the eye liner challenged out there! Just smudge your angled brush into a dark shadow and brush under lower lids...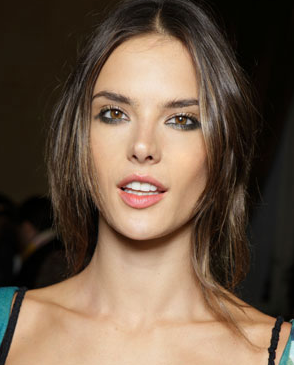 For those of you who enjoy a more controlled look, Giafranco Ferre is showing a pretty cat eye: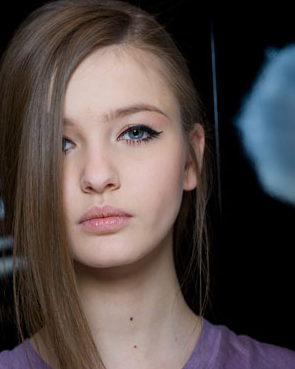 Lashes: The trend in lashes seems to be "The bigger, the better", as it should be, in my opinion. Everyone is showing thick visible upper and lower lashes. If your natural lashes aren't capable of this "Big sexy lash" trend, try falsies... You can purchase them at any drug store or beauty supply (Ulta, Sally's, Sephora), and glue them to your own lashes. 
Cheeks: In addition to the healthy glow of Fall Skin, rosy cheeks are showing up all over the Runway. Dab a little pink blush on the apples of your cheeks for a healthy flush.
Lips: Red, Red, Red! Some designers are showing a Bright almost neon red, others a deep purpley red, and others a Scarlet or Classic Cherry red. One things seems to be consistant... gloss. Pick the right shade of red for you and top it with some clear gloss for a super stylish dramatic look.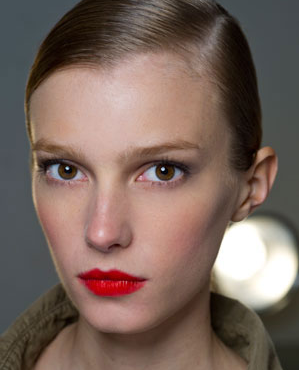 Ralph Lauren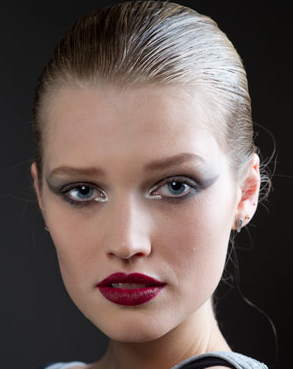 Altuzarra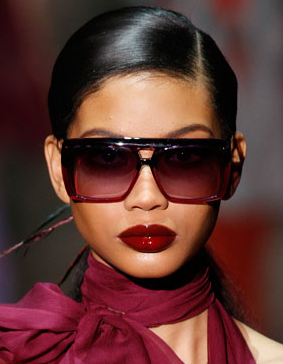 Gucci
Stop by tomorrow for the fashion of fashion week!
Thanks for reading, 
Bethany
Those of you who read my blog on a regular basis know that I'm kind of a Mascara Fiend …although I prefer the term connoisseur. Of course my friends know about (and some share) my obsession with BIG lashes, so I (appropriately) received a "LashStash" gift set from Sephora this Christmas, and I just HAVE to tell you about it!
The LashStash gift set contains sample size tubes of Sephora's top 10 selling mascaras and a "Tarte" brand eyelash curler. What an awesome idea, putting all the popular brands together so you can test them out and see which one you like best. I've been having so much fun trying them out and layering them!
The LashStash contains several of your run-of-the-mill volumizing and lengthening choices, which are great, and all seem to work pretty well, but what really impressed me were the more unique additions to this kit. It contains a sample of Tarte's "multipEYE" lash enhancing mascara, which is clinically proven to make natural lashes thicker and longer. The kit also contains Blinc's Kiss me mascara, which adds the lengthening tubes to your lashes, and the Make-up forever smokey lash mascara, which is a great thing to have a sample of, as you don't use it everyday. Most gift sets that your purchase contain one or two great products, and a bunch of fillers that really aren't worth much to make it look like a really great deal, that is not the case with this set. There isn't a single product in this kit that I don't like.
My favorite combination is:
One coat of "MultiplEYE", because who doesn't love some extra lash!
And alternate one coat of "Kiss Me" and one coat "GOGO Instant Natural Volume", allow to dry and alternate these two one or two more times.
- this combo will give you pretty good length and volume, but even with all of these expensive so called "favorites" I haven't found one (or even a combination) that I like better than my "Falsies Black Drama".
The best part of the whole set is the Tarte Eyelash curler. This thing is amazing! I freaking love it. The day before I got this kit I would have told you without a doubt in my mind that an all eyelash curlers were the same, but I was sadly mistaken! All Eyelash curlers are NOT created equal! The Tarte "Picture Perfect Eyelash Curler" goes for about $15 at Sephora, which does seem a little steep if you're used to the $5 revlon ones, but I promise you, it's worth every penny…
So the verdict on the LashStash: It makes a great gift, and I'm glad I have it, but my lashes still belong to Maybelline Falsies.
Send your beauty questions to [email protected] and I'll answer them in my next blog.
Thanks for reading, and have a GREAT weekend!
Bethany
I've had a few questions from readers about choosing make-up colors to compliment their eye color.
With the Holidays coming up we will likely have lots of parties and events in which we get to see people we haven't seen in a while, so it seems like perfect time to help you look your best!
I'm a huge fan of the pre-selected-for your-eye-color kits that you can buy. Almost every brand has their own version of the shadows to make your eyes pop, but Physician's Formula makes the best one I've found, called "Shimmer Strips Custom Eye Enhancing Shadows". It includes many different shades of shadows to be used as highlights, accents, and even powdered liners. Think of it as a beauty cheat sheet!
**Hint Hint** These make great gifts!
If you're more adventurous and want to try to mix your own eye-popping look, there are a few simple rules you should follow to make sure you're doing it right:
First, you should know the basic rules of complimentary colors.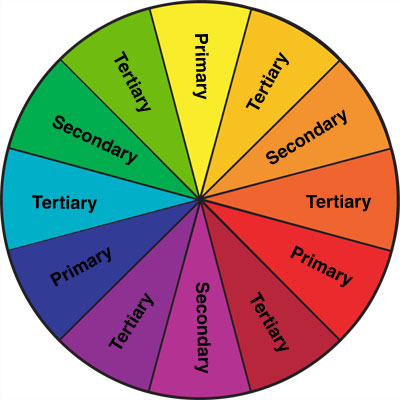 Complimentary colors are colors opposite each other on the color wheel. Such as Blue and Orange, Red and Green, Purple and Yellow, etc.... Use this information, and a little imagination (to avoid looking like a clown) to come up with the colors that will compliment your eye color best.
Brown Eyes:
On the color wheel pictured above, there is no brown, but the color closest to brown is an orangeish-tan, and opposite it is blue.
Blues, Purples, Mauves and pinks are always good choices for brown eyes.
Blue Eyes:
On the color wheel, Orange is opposite Blue.
Browns, orangey pinks and golds will make blue eyes pop.
Green Eyes:
Red is opposite Green on the color wheel. Red eye make-up would make you look pretty sickly (or un-dead), but there are other red-based colors that will work.
Purples and burgundys are beautiful with green eyes.
Hazel: With hazel eyes, you will want to use colors to bring out whatever color you want your eyes to look. If your hazel eyes are blue/brown and you want them to look for blue, use Browns. If they're brown/green and you want them to look green, use make-up with more red tones. Etc…
Remember, there are literally thousands of shades of each of the colors listed. Don't get stuck in a boring make-up rut. Experiment with different colors in the same family to make your look more interesting. Once you are comfortable choosing colors that compliment your eye color, try mixing them with colors that are similar to your eye color so that the colors compliment each other as well as your eyes.
Also, Experiment with colored liners to add a little interest to your look. If you're a faithful black liner person, try deep purple, hunter green or navy blue. It won't be a drastic change from you trusty black, but it will compliment much better and soften the harsh look of black liner. If you're loyal to your brown liner, try a shimmery bronze for the holiday or a party to dress your look up a little bit.
As you can see, there are endless choices, so have fun and let your personality shine through!
I hope everyone has a Happy Thanksgiving!
Thanks for reading. Send your beauty questions to [email protected] and I'll answer them in my next blog.
-Bethany
If you're anything like me, a true product junkie, you hate spending a ton of money on make-up, when you're just going to get bored with it after a few weeks anyway.
I like to try everything, but at $25-$50 a pop, I just can't afford the "good" stuff, and with all the choices in the drug stores, how are you supposed to know what's worth your hard earned money and what's a waste?
Luckily for you, you don't have to try everything, because you have me to do it for you!
Below I have listed my #1 FAVORITE drug store makeup brands...
Face:
Foundation:
physician's formula: mineral wear make-up.
I have the liquid Foundation and the loose powder. Sometimes I use both, other times, just the powder. It looks and feels like your skin, only better!
Bronzer/Blush:
Neutragena: Healthy Skin Custom Glow
It's a bronzer and blush duo. I love the look of bronzer, but you just can't get that sun-kissed flush with bronzer alone. I started using this in the summer to give me that "just out of the sun" look even on days I didn't make it to the pool, but I'm still using it in the fall (just a little lighter) because I love the way it makes my skin look.
I dust my entire face with the bronzer, concentrating on cheekbones, then apply blush just on the apples of my cheeks, bridge of my nose, and a touch on my forehead. It gives a beautiful natural glow to my skin, and the colors blend perfectly together, because they're made to do so.
Eyes:
Eyeshadow:
Physician's Formula: Shimmer Strips Custom Eye Enhancing shadow & liner.
I have to admit, I am a Clinique eyeshadow's biggest fan. Their shadows are one of the only products I still splurge on because of their creamy texture, which allows them to go on smooth, and last all day. This is the closest shadow to that texture I've found anywhere, and I just love that these are custom designed for your eye color. Not that the concept of shadows for your eye color is unique, every brand has their own version of the "make your eyes pop" shadows, but this one isn't the typical same old 4 boring colors. There are many choices in each strip, even some really unusual fun colors (like a fantastic goldenrod in the brown eye kit) mixed in with the traditional ones. This is a real "must have"
Liner:
Covergirl: Perfect Point Plus
This is like an old friend to me. I have been using this liner since I was about 13. I have tried a million different kinds, but I always come back to the trusty perfect point. It's a crayon liner. It goes on smooth without a lot of pressure like a liquid or gel, but still allows for the control of a pencil liner. The texture and color are great, and you never have to worry about a sharpener, because it has a twist up top. It also comes with a tiny sponge on the end for smudging, or corrections, which is what I use it for.
Mascara, my fav!:
Maybelline: Volume Express, The Falsies – Black Drama
This is my current fav, but my favorite mascara changes about as often as my tube runs out. Although this is my second tube of this brand, which is almost unheard of! I've tried the regular falsies, which I was not as impressed with, but this black drama stuff is pretty amazing. Personally, I think that lash success is only about half product. The other half is application. I have the longest, most even, clump-free, separated, and ironically, natural looking lashes I've ever had…here's my application method:
1. Curl bare lashes, then apply one coat of falsies black drama to the top lashes of each eye in an sweeping upward motion
2. Apply 1 coat to bottom lashes
3. While mascara is still slightly damp, but not dry, apply a second coat. Make sure that all lashes are even with this coat. If one eye looks longer than the other brush some additional product just on the tips to extend lashes.
4. Apply second coat to bottom lashes if desired.
5.Use Pointer fingers to guide lashes into a natural curl by applying pressure at the roots and rolling finger up to the tips.
6. Once mascara is completely dry, curl lashes again and apply one last coat to define and set.
This will leave you with long, beautiful, naturally curled lashes that will last all day... and then some (as opposed to stick straight lashes that stand up at a 90 degree angle from the root and fall within 30 minutes). It may seem like a lot of work and steps, but you can be confident that they will look great until you wash your make-up off. The key is to use a few thin coats, instead of clumping it on all at once. This allows the "Keratin Fiber Formula" to build on top of itself.
Lips:
Lipgloss:
NYC Brand Extreme Lip Glider Lip Gloss
I have this in "Carnegie Melon" - a super sheer natural color, great for daytime,"Chinatown Cherry" - still sheer, but with a little pop of cherry red, and "Riverside Rouge" - which is my favorite for evening, because it offers the color of a lipstick with the shine of a gloss. You can apply a thick coat for super shiny lips or a thinner coat and rub lips together for more of a stained look. It stays on longer than any other lipgloss (and most lipsticks) that I've ever used, and the best part: It's like 3 bucks!
I hope this helps ease your un-easiness about drugstore brands, and makes you look and feel more beautiful.
Send your beauty questions to [email protected] and I'll answer them in my next blog.
Thanks for reading and have a great weekend! 
Oh, and don't forget to stop by next week for another dose of the beauty blog!
-Bethany
As you may know, I'm a bit of a sun worshiper. I'm an esthetician, so I know better than anyone how bad it is for me. I've heard the horror stories and even seen the text book pictures of sun spots, wrinkles, and melanoma, but somehow a life confined to the couch in the summer time seems just as bad as living my golden years with the face of a shar pei.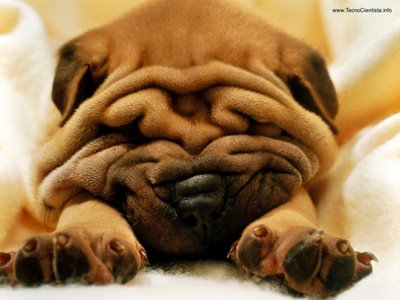 I can handle pink cheeks and shoulders, but sun burnt lips are the absolute worst! Not only are they painful, but they dry up, crack, and peel, making you look and feel like a leper.
The point of having a great tan is kind of defeated when your lips are literally falling off of your face… I mean who wants to kiss that?
Protect your pout with Nivea's "A Kiss of Protection" lip sunscreen with SPF 30.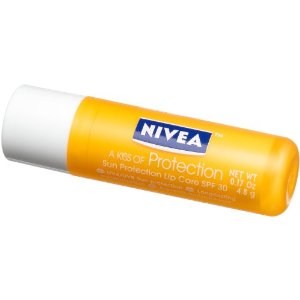 I choose Nivea over any other lip protection because it contains Shea Butter, vitamin E, and Jojoba oil to replace the moisture that the sun is sucking out of your lips, as well as the highest level of SPF.
It's colorless, odorless, and tasteless, and it gives a great moisturized even base, so you can wear it under your favorite gloss, lipstick, or even lip stain. I wear it everyday, even if I'm just planning on going to the office and back home, just to be safe.
If this advise is too little, too late, and you've already burnt your smoocher to a crisp, try these tips to minimize the damage:
1. Apply Vaseline to lips as much as possible. It will restore moisture, and soften the dead skin that's peeling off.
2. Exfoliate! Depending on how painful they are, choose one of the following exfoliates for your lips:
- Sugar scrub
- Facial scrub (not St. Ives…never put St. Ives on your face!)
- Chemical facial exfoliate
- Rough washcloth
Yesterday I explained that the best way to prevent your make-up from melting in the summer sun is to stick to powders and eliminate heavy creamy foundations. Now I'm going to tell you about my favorite bronzer/blush combo to give you a shimmery, summer glow.

Flushed cheeks have been very popular this year, and summer is no different! Wear blush and bronzer together to give yourself a healthy natural-looking flush.

Just because you live 6 hours from the closest shoreline and you spend your days sitting at a desk, doesn't mean you can't look like you just walked off the beach! With the correct application, the combination of blush and bronzer will give you that healthy after-sun glow even if you just rolled out of bed!

I've tried a number of different bronzer/blush combinations, but it's hard to find 2 that work perfectly together. Choosing one product that has just the right "temperature" (warmth or coolness) for your skin tone is hard enough, but choosing 2 that work for you AND work together can be nearly impossible. This is why I was SO EXCITED when I walked into my local rite aid and saw Neutrogena's new "Custom Glow" blush and bronzer Duo!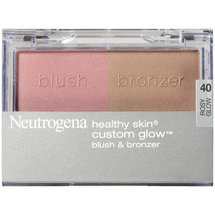 Neutrogena is seriously awesome. They're constantly reading my mind and doing the work for me! Thanks to "Custom Glow" you'll never have to worry whether your blush and bronzer "go". You can be confident in the fact that you look healthy, and beautiful!

My suggestion as to how to choose your pair is to go for the bronzer first. Choose one that goes well with your skin tone. You want a tone that matches your skin, but is a shade or 2 darker. When you find the right bronzer, you can count on the fact that the blush will give you a natural sun-kissed flush. If you're unhappy with your skin-tone because it's too yellow or too red, choose a bronzer that looks opposite. For example: I have Native American in my family, so when I tan, I tend to look very red. I choose a bronzer with a lot of gold in it to try and balance my skin tone. Some people tend get very golden when they tan. If you like this golden look; great, choose a bronzer that's similar to your skin tone, but if you're not crazy about all the yellow in your skin, choose a ruddier bronzer (more red/pink) to balance you out.

Once you have chosen your duo, sweep the bronzer over cheekbones, across forehead, and along the bridge of your nose. Then apply blush in a circular motion to the apples of your cheeks. The idea is to apply the blush where you would normally get a pink flush, had you been out in the sun all day. You will also notice that "Custom Glow" has a great summery shimmer, which looks beautiful when the sun hits it.

I hope this helps you to look and feel your best this summer!

Send your beauty questions to [email protected] and I'll answer them in my next blog.

Thanks for reading!

Don't forget to stop by on Monday for another dose of the beauty blog.

-Bethany
Ok ladies, I've been on Hiatus from the Beauty Blog for a few reasons:
1. Pamper Parties Pittsburgh is really taking off. With 4-5 parties this month alone, I've had trouble finding time to blog.
2. I'm trying to work on my book and product line, and too many pots on the stove makes for one sloppy meal…
3. I've been trying to enjoy the amazing sunshine we've been having by floating around Mineral Beach on my big yellow raft as much as possible!
However, I've had to suspend my hiatus in an effort to help the masses! Along with the sunshine comes the heat and humidity, and with another heat wave upon us I feel the need assist in the prevention of the oh-so-dreaded Make-up melt.
You know what I'm talking about!
You apply your make-up in your nice Air Conditioned house, but before you even make it to the car you've started to sweat it off. You get streaks and smears and shine. It's all quite frustrating, but what are you going to do? You can't go to work bare-faced… or can you?
I say… yes you can!
The best way to prevent your make-up from melting is to wear as little as possible.
If you're anything like me, you've had plenty of opportunity to get out in the sun, and you're rocking a beautiful summer glow. Why would you want to dampen your dewy sun kissed glow with dull cakey make-up? Skip the foundation all together and read on for 6 tips to a stay-put flawless summer face.
If you have a blemish or dark circles or some other flaw that you MUST cover, dab a little bit of concealer on the problem areas, and dust translucent powder over your entire face before beginning the following steps:
1. The first key to preventing "The Melt" is to stick to powders. Cream foundations, blushes, and eye shadows should be put into hibernation until Fall.
2. An eye shadow base or primer may help keep your shadow from creasing or smearing when the temperature starts to rise. Apply a small (very small) amount of base to you eyelid before you apply your powdered shadows.
3. While I'm all for smokey contoured eyes most of the time, in the hot summer months, you may want to stick to sheer shades that are similar in color. This way, if it starts to run together, no one will notice
4. I'm the biggest eyeliner junky in town, but when I know I'm going to be sweating, even I skip it. As sexy as defined eyes are, raccoon eyes are twice as un-sexy. The last thing you need is to show up to the Family Reunion looking like you're on a walk-of-shame circa 2003 (i.e. freshman year of college). Focus on your lashes instead, as mascara holds up great in the humid weather.
5. Sweep a shimmering bronzer over your cheekbones, across your forehead, and along the bridge of you nose. Add a little pop of pink or coral (depending on your skin tone) on the apples of your cheeks and that's all the face make-up you need in the summer. I realize that we're used to our layers of concealer, foundation, powder, and blush/bronzer, but it's totally wasted in the summer for 2 reasons.
1. We wear all of that in the winter to recreate the healthy glow that is provided naturally by the sun. Skip the make-up and go outside!
2. It's all going to slide right off at the first sign of perspiration any way.
6. Carry translucent powder and oil blotting papers everywhere you go. Even with a light powdered finish you're going to sweat, and it's a physiological fact that your oil glands produce higher levels of sebum in the summer. Use the blotting papers to remove excess oil and moisture, and dust with powder as needed to freshen up.
I hope this helps you to look and feel fresh all summer long!
Send your beauty questions to [email protected] and I'll answer them in my next blog!
Don't forget to stop by tomorrow for another dose of the beauty blog.
Thanks,
Bethany