The Pampered Posts (Blog)
| | |
| --- | --- |
| Posted on September 24, 2012 at 11:45 AM | |
Of course, all brides want to have the perfect manicure for their wedding, but I feel that the pressure is really on for mine to be fabulous. I mean, the Pamper Parties Pittsburgh owner better always have the "flyest" nails in town, and on her wedding day, she really has to step it up a notch. That's why I've begun the search for the perfect bridal nails now. 55 weeks until my nuptials means 55 chances to find the perfect bridal manicure.
I started my manicure auditions this week with a style inspired by one of my Pamper Party brides, Laila, who chose the same color/style with the embellishment only on her left ring finger. I however, am a big fan of flash, and decided to embellish all 10 nails.
Here's bridal manicure number one. It is an opague neutral pink with a glitter "dipped" tip. The glitter is concenrtated at the tip and fades toward the center of the nail. I am definitely a fan of this look for a party/event, but am not convinced that it is the right bridal look for me. Although, I AM glad I'll have it on for our 4 year Anniversary dinner this week...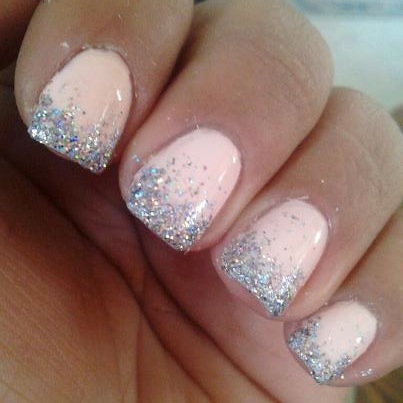 Here's one with the ring, of course!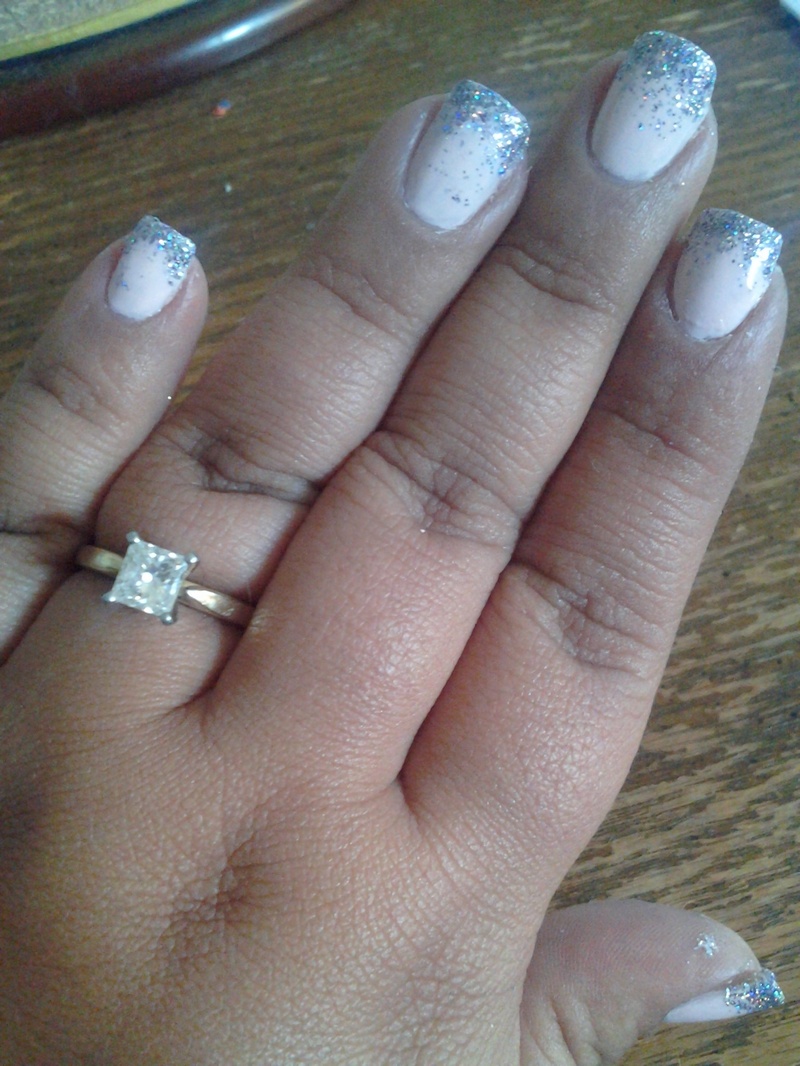 Please feel free to comment with your opinions. I can use all the help I can get in making this important decision! I will continue to post Manicure Monday pictures with new bridal manicure ideas, as well as keep a photo album here and on my Facebook page so that I (and you) can look through the options at any time.
Thanks again for you help, and check back next Monday for Mrs. Manicure #2!
I'm looking forward to hearing your feedback.
Thanks,
Bethany
Categories: Hand, Foot, and Nail Care