The Pampered Posts (Blog)
| | |
| --- | --- |
| Posted on November 25, 2009 at 9:32 AM | |
It's that time of the year again....Time for the heat (and the sweats) to go on and the the Moisture to come out of our skin.
You know what I'm talking about, those dry scale-like legs and rough hands, elbows, and heels of wintertime in Pittsburgh. 
Here is my method to beating dry, rough, cracked skin:
1. Exfoliate, Exfoliate, Exfoliate! 
You can go buy hand & foot or body scrubs pretty much anywhere, and they're pretty, and they smell good, and all that jazz, but the most inexpensive (and effective) way to exfoliate your skin is to mix kosher salts (the larger grains) with vegetable oil until the mixture looks like a "slushy", then rub vigorously all over your body (except your face) in the shower, then rinse. This will remove all the dead dry skin and leave what remains hydrated, plump, and silky smooth.
* I use this year round to shave with. The exfoliation opens any pores that may have become ingrown hairs otherwise, so you don't get bumps, and the shaving action forces the oil into your pores, leaving amazing results. When using this mixture to shave, be sure to rinse the razor thoroughly.
2. Moisturize!
I recommend a shea or cocoa butter based lotion, creme, or balm. The thicker, the better. If you're a morning showerer, you'll want to use something a little lighter so you're not greasy all day. I like the Body Creams from Bath and Body Works. The ones that come in a tube (not the hand lotions) or Palmer's Cocoa Butter Lotion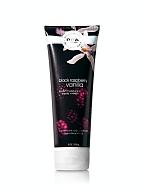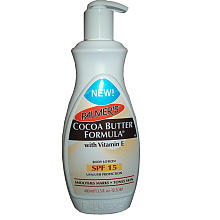 For those of you nighttime showerers, you can use a thicker butter or balm. Gilden Tree makes an amazing one. It is thick and paste-like in the jar, and when you warm it in your hands it actually melts like butter. This will feel greasy when you put it on, but your skin will feel amazing when you wake up.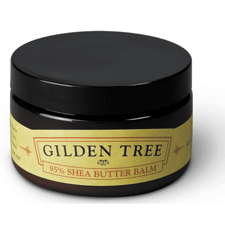 you can find this at GildenTree.com by clicking the link below
http://www.gildentree.com/p-14-95-shea-butter-balm.aspx
Or, if you're looking for an inexpensive alternative, Vaseline will work.
send your beauty questions to [email protected] and I will answer them in my next blog.
I wish everyone a Happy and Moisture-filled Thanksgiving, and remember to check back Friday for another dose of the Beauty Blog!
Thanks, 
Bethany 
Categories: Skin Care