The Pampered Posts (Blog)
| | |
| --- | --- |
| Posted on May 31, 2013 at 2:30 PM | |
I've been researching the big nail trends for this upcoming summer. I've been on the dark polish train since the fall, and am ready for a change. However, my go-to-summer French manicure somehow seems to be so "out" right now, that I have to go back to the drawing board on my warm weather manicure options.
Some of the spring/summer runway nail fashions were a bit over-the-top with geometric shapes and caviar beads, but there were a few "wearable" trends that I thought I'd share with you guys.
#1: Pastel Nails:
Shades of creamy pastels were shown by Chanel, Dolce & Gabanna, Marc Jacobs, Oscar de la Renta, and Gucci on the spring 2013 runways. Think rainbow sherbet, those milky pastel shades of orange, yellow, raspberry, and mint are all the rage. Creamy aqua, purple, and even grey are big too. For the less bold, neutral flesh tones, pale pinks, and eggshell shades of the same creamy variety are also popular. I have all of these colors in my Pamper Party bin, so my princesses, rock stars, and bachelorettes (friends too) will be partying in style this summer!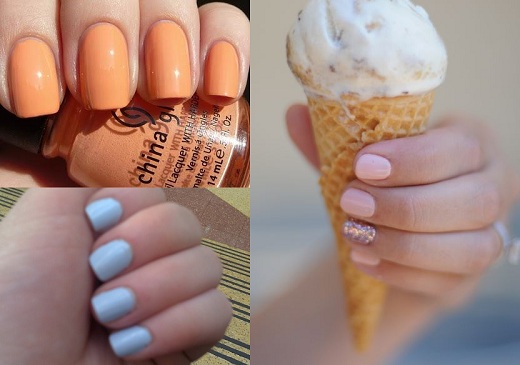 #2:Metallics
Metallic shades are popular this season, but I personally prefer the gold and silver metallic shades. On the runways of Nicole Miller, Monika Chang, and Katie Gallagher metallic colors were shown mixed with black in wild patters. I plan on rocking my own version of this look with an accent nail adorned with a Konad pattern. I'm thinking gold with 1 leopard print nail or silver with 1 hounds tooth or zebra print nail. I've got to find a bottle of that chrome silver… it's so "The Hunger Games Capitol".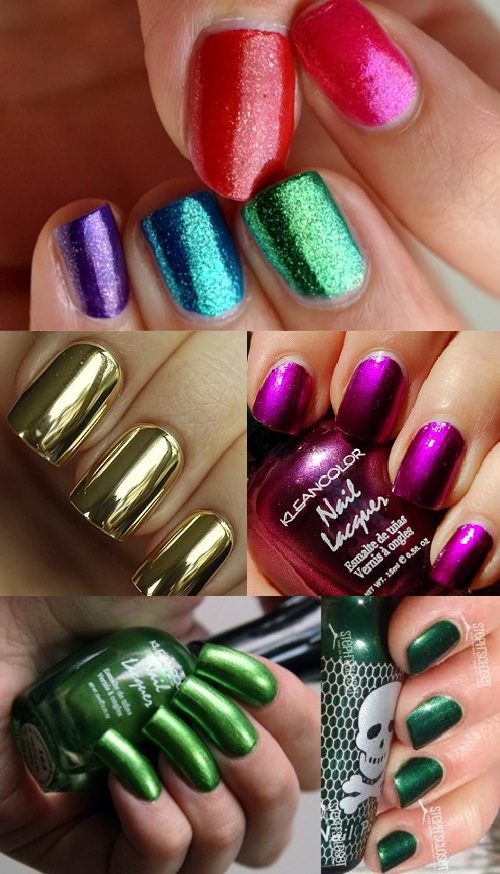 #3 Louboutin Nails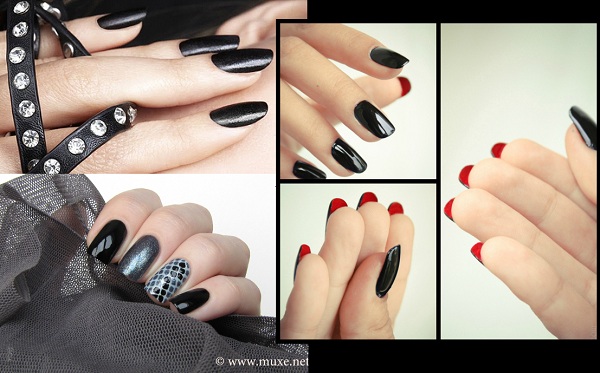 Two-tone nails were all over the spring runways of Vivienne Westwood, Tracy Reeese, and Peter Som. I'm talking about patterned nails, half moons, nails divided in half and painted two colors, colored French tips, you name it… Some of those looks are a little over-the-top for daily wear, so I chose the Louboutin two-tone to share with you, as it's a bit more "wearable". How cool is this? What an awesome way to do a trendy two tone look in a classic way. If you're more of a bold patterned kind-of-girl, more power to you! Go for the geometric shapes and the dark-to-light contracts of those bold designers listed above. For those of you who are a bit more conservative, like me, play it safe with this tamer two-tone look. This can be done with pretty much any contrasting colors, but I want to try a red glitter underneath with a black cherry polish. I think a pastel pink underneath with a burgundy/wine would look great too. This is good motivation for me to grow out my nails!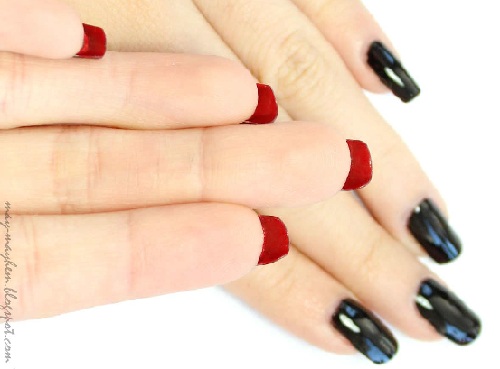 I hope this helps you plan out some of your summer time manicures, and I hope to see some of these trends in the "real world" soon!
Thanks for reading and have a great weekend! <3
Love,
Beth
Categories: None