The Pampered Posts (Blog)
| | |
| --- | --- |
| Posted on April 26, 2010 at 11:28 AM | |
This spring has brought with it a trend of fun, flirty ruffles and girly florals, which are great when they're done right, but can be a real train wreck if they're done wrong! One wrong decision when it comes to a floral print and you'll end up looking like your grandmother, and a misguided ruffle placement can leave you looking like a toddler!
Here a few tips when to help you follow this trend in complete confidence…
Florals:
Floral print dresses and tops are popular this spring, but there is a fine line between cute trendy fashionista and frumpy fashion flop.
- When wearing an all-over floral print, stick to a smaller floral pattern or a blended floral, as large defined flowers can be slightly overwhelming.
- Look for floral prints that are one of the following:
Small multi-color pastels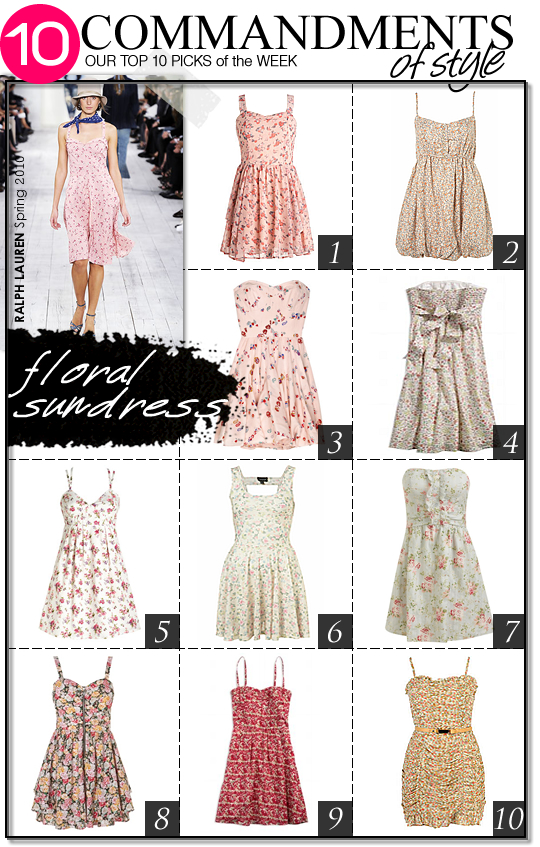 Floral prints that almost blend together like a watercolor painting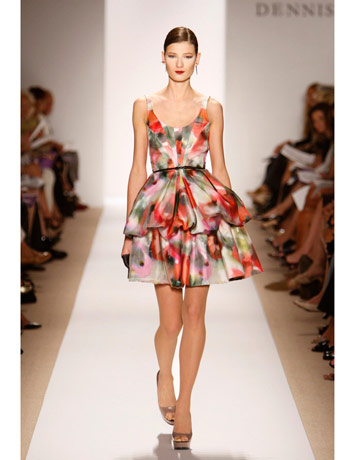 OR a bolder pattern in two shades of one color or two contrasting colors, such as light and dark blue or black (or any color) and white.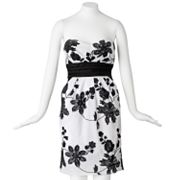 - Large flowers can be used as a focal point on a plain top or dress.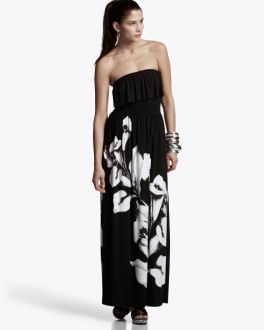 - When wearing a floral dress, make sure the dress has structure like a defined waistline or a belt to avoid "the moo-moo look"
- Floral tops can be more flowing, as long as they're paired with a structured bottom. You don't want to wear your Chiffon floral tunic with an A-line skirt or wide leg pants. Choose a bottom that fits closer to the body.
Ruffles:
Ruffles are the perfect accessory to make any item more girly and special, but depending on their placement, they can make you look childish and add volume in places you would probably rather not accentuate.
- Ruffles are great around the neckline, collar or sleeves as they will draw the attention toward your face
- Ruffles also work around the bottom of a dress or skirt to add interest and femininity
- Try to avoid horizontal ruffles anywhere on the torso, hip, or thigh area, as they WILL add volume, but vertical ruffles on these areas are a different story…
- A scalloped edge is not a ruffle.
If all of this seems too confusing, don't worry…. You can still participate in this trend without worrying about following these rules. Flowers and ruffles are great as accessories! Update last springs wardrobe by adding a Silk flower to your hair, wear a floral necklace, add a ribbon sash with a handmade fabric flower (see instructions below), or add a floral or ruffled shoe…they're everywhere!
Handmade Fabric Flower instructions:
1. Use a fabric scrap or piece of ribbon that is about 1 inch thick and 36 – 45 inches long (depending on the desired size)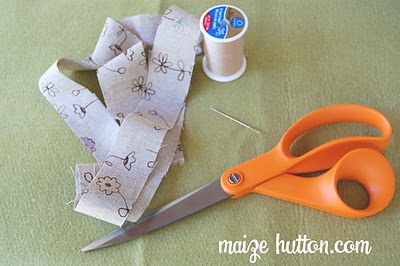 2. Start a running stitch along one end of the strip.
- a running stitch is just a common hand-stitch. Bring the need up through the fabric and then back down.
3. Once you have stitched the entire length of the fabric, hold the end of the fabric and pull the thread so that the fabric bunches into a circle.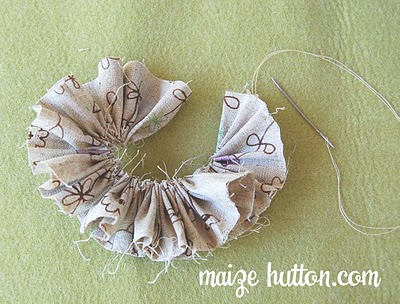 4. Now shape the flower, stitch layers to hold together, and add a button for the center.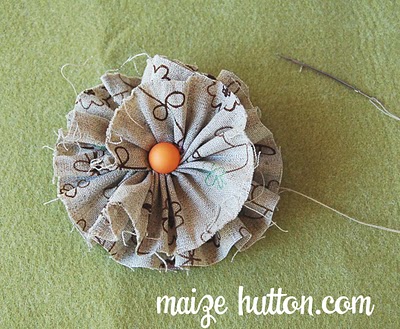 - you can add a pin back or safety pin to attach the flower to a belt, top, or purse.
- don't worry about the fabric fraying, as you can see, it looks cute frayed as well.
Here's a picture of one I made for a wedding a I attended this weekend.
Now you can look as fresh, colorful, and fun as your garden without worrying about over-doing it. 
Send your beauty questions to [email protected] and I'll answer them in my next blog.
Don't forget to stop by tomorrow for another dose of the beauty blog!
Thanks, 
Bethany
Categories: Fashion