The Pampered Posts (Blog)
| | |
| --- | --- |
| Posted on February 25, 2015 at 11:15 AM | |
Unless you've spent the past 6 months on a deserted island, I'm sure you've heard about the Younique 3D Fiber Lash Mascara. I have been invited to 4 online Facebook Younique parties just this week, all of them claiming this "miracle" mascara as their biggest seller. If you've frequented the Pampered Posts, you may know that I'm kind of a mascara snob, and I'm OBSESSED with big fat lashes. While I may not agree with all things Kimmy K, I am definitely from the Kardashian school of make-up:
Lesson #1: You can NEVER have too much eyeliner.
Lesson #2: Contour is key
AND
Lesson #3: the bigger the better when it comes to lashes.
That being said, I have been a devout Maybeline Falsies Black Drama user for years. I have tried other brands, but have always come back to my trusted Falsies. However, with all this fuss over this Younique miracle worker, I just HAD to give it a shot, so I accepted one of the many Facebook party invites and purchased this almighty mascara. $29 and a few days later, my 3D fiber lashes arrived. First impressions told me that was not your average mascara. It comes in a sleek case, and had 2 tubes: One slightly larger tube of "transplanting gel" and another of "Fibers". I was sufficiently intimidated. I had to give myself a pep talk before testing it out: "You've got a esthetician's license for goodness sake. You're a trained professional, how hard can this be?" I will admit I watched at least 3 youtube videos before getting up the nerve to try it myself. I was pleasantly surprised by the results: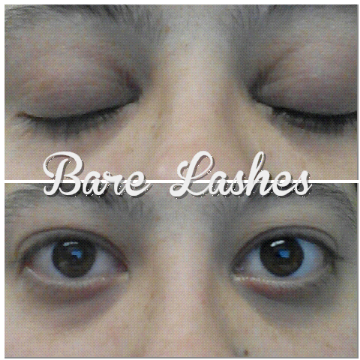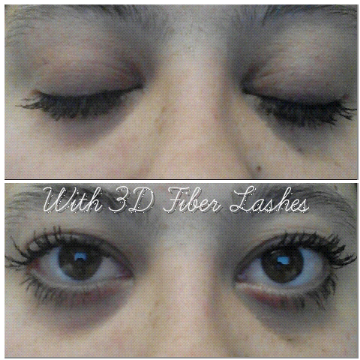 The Photos speak for themselves; you can see that this mascara works. However, you now me, always blowing the whistle… so I feel slightly obligated to say this is basically just the world's easiest easy way to apply false lashes, rather than an actual mascara. I also feel like I should go on record of saying that I am totally OK with that. I was able to remove the product easily without damaging my own lashes at all, so I see no problem with using it even on a daily basis. I just want to be honest with anyone who maybe ordering it because of this review.
Now, for the process: The system comes with "transplanting gel" which is a glorified adhesive, and "Fibers", which are basically just little hairs that will be adhered to your lashes adding length and volume. It's really not rocket science, but it is pretty awesome, if you ask me. To apply the 3D Fiber lashes, you follow the simple steps below:
1. Transplanting Gel
2. Fibers
3. Transplanting Gel
I did 2 coats over my full lashes for volume, and then one coat just on the tips of my lashes for added length. You can continue the pattern with as many coats as needed, as long as you make sure to end with transplanting gel to seal it all in. Otherwise you'll end up with fuzzy looking lashes, and I imagine the fibers will shed throughout the day.
So, the bottom line is, this stuff really does work. It WILL give you long thick lashes, even if your lashes are super short. Here are some tips I discovered in my trial that may help you:
1. When applying the fibers, don't get too close to your upper lash line. Try to aboid touching themto your lashline at all or you will get an eye full of little hairs… not so pleasant.
2. It is buildable, so you can continue to apply coats until you are happy with the results, which makes it nice for people with really short lashes.
3. I wouldn't suggest applying more then 2 coats to your full lashes. After 2 coats, just apply the gel and fibers to the tips to add length without making it too clumpy.
4. I learned this one on one of the youtube tutorials I watched: You can use a hairdryer to curl your lashes after application. Just put the dryer on warm and low setting and hold under your eye facing the air to blow the lashes upward. This will give a nice natural curl while blowing away any stray fibers that may have fallen around your eyes. See ya later metal torture device eyelash curlers and lashes and the bend at unnatural angles… This is seriously genius.
5. It is not necessary to do multiple coats on your bottom lashes; one coat is plenty. Honestly, if you want to conserve, just use your regular mascara on the bottom lashes. If they get too long or thick, they look a little strange anyway, and this stuff is too expensive to waste!
I'm sure you all know someone who is selling this stuff, since it seems to be everywhere, but if you need a distributor, here's link to mine:
www.youniqueproducts.com/kaylakober
Thanks for reading!
Bethany
Categories: Make-up