The Pampered Posts (Blog)
| | |
| --- | --- |
| Posted on July 22, 2010 at 10:55 AM | |
As you may know, I'm a bit of a sun worshiper. I'm an esthetician, so I know better than anyone how bad it is for me. I've heard the horror stories and even seen the text book pictures of sun spots, wrinkles, and melanoma, but somehow a life confined to the couch in the summer time seems just as bad as living my golden years with the face of a shar pei.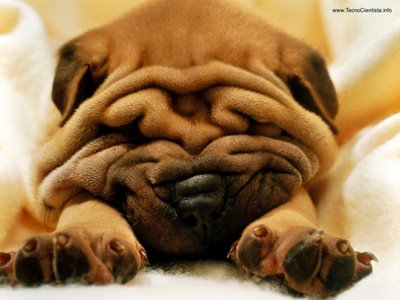 I can handle pink cheeks and shoulders, but sun burnt lips are the absolute worst! Not only are they painful, but they dry up, crack, and peel, making you look and feel like a leper.
The point of having a great tan is kind of defeated when your lips are literally falling off of your face… I mean who wants to kiss that?
Protect your pout with Nivea's "A Kiss of Protection" lip sunscreen with SPF 30.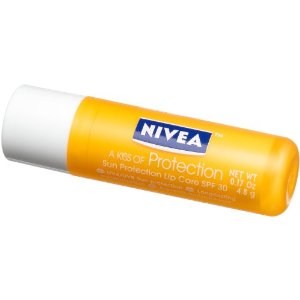 I choose Nivea over any other lip protection because it contains Shea Butter, vitamin E, and Jojoba oil to replace the moisture that the sun is sucking out of your lips, as well as the highest level of SPF.
It's colorless, odorless, and tasteless, and it gives a great moisturized even base, so you can wear it under your favorite gloss, lipstick, or even lip stain. I wear it everyday, even if I'm just planning on going to the office and back home, just to be safe.
If this advise is too little, too late, and you've already burnt your smoocher to a crisp, try these tips to minimize the damage:
1. Apply Vaseline to lips as much as possible. It will restore moisture, and soften the dead skin that's peeling off.
2. Exfoliate! Depending on how painful they are, choose one of the following exfoliates for your lips:
- Sugar scrub
- Facial scrub (not St. Ives…never put St. Ives on your face!)
- Chemical facial exfoliate
- Rough washcloth
Categories: Skin Care, Make-up