The Pampered Posts (Blog)
| | |
| --- | --- |
| Posted on November 24, 2010 at 2:05 PM | |
I've had a few questions from readers about choosing make-up colors to compliment their eye color.
With the Holidays coming up we will likely have lots of parties and events in which we get to see people we haven't seen in a while, so it seems like perfect time to help you look your best!
I'm a huge fan of the pre-selected-for your-eye-color kits that you can buy. Almost every brand has their own version of the shadows to make your eyes pop, but Physician's Formula makes the best one I've found, called "Shimmer Strips Custom Eye Enhancing Shadows". It includes many different shades of shadows to be used as highlights, accents, and even powdered liners. Think of it as a beauty cheat sheet!
**Hint Hint** These make great gifts!
If you're more adventurous and want to try to mix your own eye-popping look, there are a few simple rules you should follow to make sure you're doing it right:
First, you should know the basic rules of complimentary colors.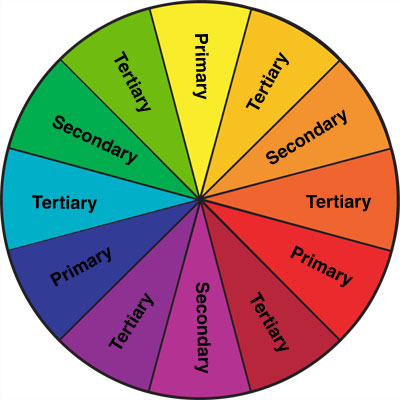 Complimentary colors are colors opposite each other on the color wheel. Such as Blue and Orange, Red and Green, Purple and Yellow, etc.... Use this information, and a little imagination (to avoid looking like a clown) to come up with the colors that will compliment your eye color best.
Brown Eyes:
On the color wheel pictured above, there is no brown, but the color closest to brown is an orangeish-tan, and opposite it is blue.
Blues, Purples, Mauves and pinks are always good choices for brown eyes.
Blue Eyes:
On the color wheel, Orange is opposite Blue.
Browns, orangey pinks and golds will make blue eyes pop.
Green Eyes:
Red is opposite Green on the color wheel. Red eye make-up would make you look pretty sickly (or un-dead), but there are other red-based colors that will work.
Purples and burgundys are beautiful with green eyes.
Hazel: With hazel eyes, you will want to use colors to bring out whatever color you want your eyes to look. If your hazel eyes are blue/brown and you want them to look for blue, use Browns. If they're brown/green and you want them to look green, use make-up with more red tones. Etc…
Remember, there are literally thousands of shades of each of the colors listed. Don't get stuck in a boring make-up rut. Experiment with different colors in the same family to make your look more interesting. Once you are comfortable choosing colors that compliment your eye color, try mixing them with colors that are similar to your eye color so that the colors compliment each other as well as your eyes.
Also, Experiment with colored liners to add a little interest to your look. If you're a faithful black liner person, try deep purple, hunter green or navy blue. It won't be a drastic change from you trusty black, but it will compliment much better and soften the harsh look of black liner. If you're loyal to your brown liner, try a shimmery bronze for the holiday or a party to dress your look up a little bit.
As you can see, there are endless choices, so have fun and let your personality shine through!
I hope everyone has a Happy Thanksgiving!
Thanks for reading. Send your beauty questions to pamper[email protected] and I'll answer them in my next blog.
-Bethany
Categories: Make-up