The Pampered Posts (Blog)
| | |
| --- | --- |
| Posted on May 19, 2010 at 11:24 AM | |
Here's a question from one of my readers:
"I finally stopped biting and picking at my nails. I always keep them painted but after one day the nail polish is already starting to chip. Do the more expensive nail polishes stay on longer than cheaper ones?"
The answer to this question is "Yes" and "No"…
The more expensive polishes have a higher price tag because they are higher quality in most cases, but there are definitely exceptions to that rule.
Here are 3 tips to long-lasting manicures without spending a fortune on polish.
1. Personally, I think a quality base coat and top coat are more important that quality polish. If you think about it, it makes sense that the layer that touches your nail and the layer that protects your mani from the elements are the most important.
Also, it doesn't hurt as much to pay 5 or 6 dollars a bottle for base coat and top coat, as you only need one bottle of each and you're going to use them each time you polish your nails.
My favorite base coats:
1. Creative's "Stickey", which I purchase at a beauty supply distributor, but I found both sizes online for very reasonable prices.
It comes in a .5 oz size
http://www.goddess-within.com/crnadest.html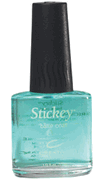 Or a 2.3 oz size
http://www.allurenailsupply.com/31843.html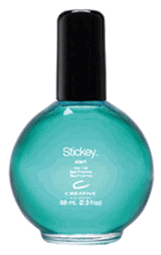 I recommend purchasing the large bottle, as it's much cheaper per-once, and it will last forever! I've had my bottle for over a year, and I use it for all of my Pamper Parties
2. OPI Nail Envy, which is a little too expensive for my liking, but if you're willing to pay for it, it really helps to extend the life of your polish. I found it on amazon for about $8, which is about half of what you would pay for it in a salon.
http://www.amazon.com/OPI-Nail-Envy-Strengthener-Original/dp/B001ARSVJO 
My favorite Top Coat:
1. Seche Vite Fast Drying Top Coat. This is the stuff…for real. Don't ever use anything else. This is how you get those professionally manicured-looking smooth shiny nails that last 2-3 days longer than any other manicure. I'm not sure what their secret it, but I'm sure glad they know it! This is my absolute fav! I get this one from the distributor as well, but it's available at Sally's for $6.49 or online for less.
http://www.amazon.com/Seche-Vite-Dry-Fast-Coat/dp/B0018CQKXK 

I do not recommend purchasing the large bottle of this one, because it will get thick, and you will end up wasting it. The small bottle is just about enough. When you get to the very end of the bottle, you will notice that it's starting to get thick and stringy.
2. As for polish, if you have good base and top coats, it's going to extend the life of your polish, but a higher quality polish will last longer than most drug store brands. If you're a classic french kind of girl, splurge on OPI or Essie pink and white polishes, because you know you're going to use them all the time, and stick to the cheaper polishes for colors that you'll be using once in a while.
Here are a few suggestions for inexpensive polishes that stay:
Finger Paints – These are made by OPI. They have a similar formula but cost up to $3.00 less per bottle.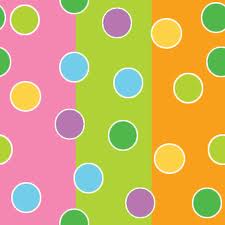 Sally Hansen Xtreme Wear – This is available in any drug store or grocery store, and I love the great colors, hard finish, and staying power. I have quite a few of these polishes, and I think it holds on just as long as most of my expensive polishes.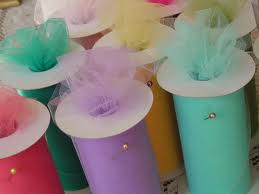 3. Follow the right steps in prepping your nails for polish, applying polish, and taking care of your manicure to ensure the longest possible life of your polish.
To prep nails:
- make sure to push any excess cuticle back
- buff nails with a block buffer to remove ridges, if necessary
- Clean Nail plates with nail polish remover
To apply Polish:
- swipe rubbing alcohol or "bond aid" over nail plate to make sure all oils are removed (yes it is really necessary to use the polish remover AND the alcohol)
- Apply base coat
- Apply 2 coats of color polish
- Apply Top coat
- Allow nails to dry completely
Follow up:
- On the 2nd or 3rd day of your manicure, Apply a coat of seche vite over your nails to re-fuse the layers and protect your polish.
- Apply a top coat each night for the remainder of the week
- After 1 week, remove polish and start over.
Send your beauty questions to [email protected] and I'll answer them in my next blog.
Don't forget to stop by tomorrow for another dose of the Beauty Blog
Thanks, 
Bethany
Categories: Hand, Foot, and Nail Care