The Pampered Posts (Blog)
| | |
| --- | --- |
| Posted on July 19, 2010 at 11:46 AM | |
Here's a question from one of my readers:
"I'm going on Vacation next week, and I was wondering if you knew of any tricks to keeping beach hair tame?"
Considering that I would have beachy waves in January if I let my hair air dry, I totally understand what you're talking about. While I fight my waves all-year-round, somehow I love them at the beach. There's just something so "vacation" about air-dried hair and sunkissed skin…
Here are a few suggestions to keep your waves and lose the frizz whether you're on vacation at the beach, having a day-cation in the backyard pool, or anything in-between.
1. You can use a texturing or curl cream for a more controlled look. Creams won't dry hard like a mousse or gel, so your hair will look natural, but will be tame, and the cream will add a little extra texture.
Try Enjoy! Texture Cream.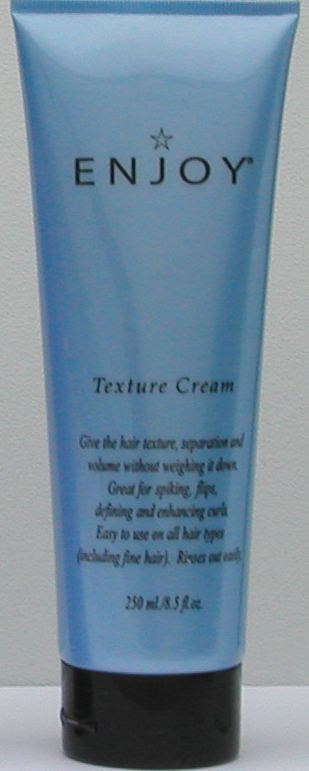 To use: - squeeze a quarter size amount of Enjoy! Or any other texture cream into palm - Rub hands together
- Turn head upside down and work into hair while scrunching. (cream will feel sticky at first)
- Allow hair to air dry for loose frizz-free waves
*Make sure to get the product into hair while it is still wet. Putting Texture cream into dry hair will cause the hair to feel heavy and could pull the curls/waves out.
2. For a more natural look and feel, mix 1 part conditioner with 3 parts water and fill a spray bottle with this mixture. This will keep hair soft, manageable, and frizz free on the beach. This is great even for those of you with straight hair, as the conditioner will help fight dryness and damage that can be caused by the salt or chlorine.
To use:
- spray on top of wet hair
- turn head upside down
- spray bottom of hair and work in while scrunching
- allow hair to air dry for full natural waves.
I hope this helps!
Have a great Vacation!
Send your beauty questions to pamperp[email protected] and I'll answer them in my next blog.
Don't forget to stop by tomorrow for another dose of the beauty blog.
Thanks,
Bethany
Categories: Hair Care