The Pampered Posts (Blog)
| | |
| --- | --- |
| Posted on July 1, 2015 at 11:15 AM | |
I know we haven't seen much sunshine yet this summer in Pittsburgh, but my pool and I are holding out hope that it's coming soon! That being said, I just want to share some sunscreen/sunblock facts, because I think most people are quite uninformed about the science of sun protection. I mean, we all know that we should wear at least an SPF of 15, but do you know why? Do you know how your sunscreen protects you, or even what it's protecting against? I would guess that the answers to these questions are a big fat "NO". Honestly, I didn't know most of the information I'm providing here until I started researching to make an Indulgence All Natural Sunblock, which will be available in July. I know, I know, I'm shameless, but this little plug is a small price to pay for the WEALTH of information you are about to receive, so just shut up and take it.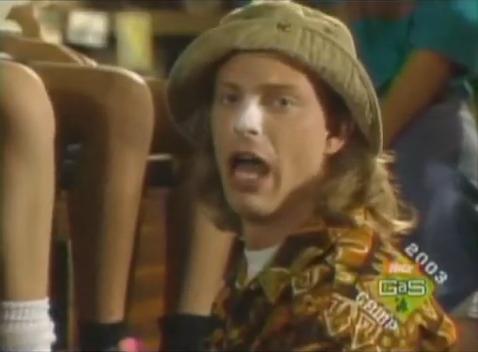 OK are you ready? Get out your notebooks, class. Pens at the ready….
I'm going to start with the basic question of: Why? Why do we need sunscreen or Sunblock?
The reason is protection. You need to protect your skin from:
Sunburn – Even if you have no concern for the future or long-term damage sun exposure can cause to your skin, at least live in the moment, and protect yourself from the misery of sunburn today.

Pre-Mature Aging – if you were to look at sunburned skin under a microscope, you would see damaged skin cells. (Don't believe me? Google it) Repeated Damage overtime causes skin to look leathery, dry and wrinkled. (Disclaimer: I am I FIRM believer that Nature has more to do with the way your skin ages than anything else. Some people have good genes and others aren't so lucky. My mother used to slather herself in oil and literally fry her skin for 6 hours a day, everyday, and barely had a wrinkle in sight at 60… so don't come back for me in 30 years if you've sunscreened, exfoliated, and moisturized religiously, and still end up looking like a well worn leather couch)

Cancer – Skin Cancer is currently the most common of cancers. Doctors say that almost all skin cancers can be prevented by properly protecting your skin from sun damage. Let me tell you, from someone why lived through it (as a caregiver, not a patient) you DO NOT want cancer. You DO NOT want chemo or radiation or surgery to remove a nasty melanoma. I wouldn't wish it on my worst enemy, and you and I, we're friends. So PLEASE, take care of your skin, OK?
Next is another Why – Why is sun exposure so damaging?
The answer is Ultraviolet Light. UV light is what causes all the above-mentioned dangers: Sunburn, Aging, and Cancer.
UV light is divided into 3 types of light: UVA, UVB, and UVC, depending on it's wavelength.
UVA Rays have the longest wavelength and are the waves we are most exposed to. UVA rays penetrate the skin more deeply, into the epidermis and are believed to be the cause of photo aging (premature aging caused by exposure to the sun). UVA rays are also responsible for tanning the skin. These rays cause injury to the skin's DNA, and can therefore play a role in some skin cancers (especially when concentrated to up to 12 times the natural occurring doses, like in tanning beds).

UVB Rays cannot penetrate past the top layer of skin, the epidermis, but they are responsible for painful red sunburn, as well as playing a key role in the development of skin cancer.

UVC Rays are the strongest Rays, but have the shortest wavelength. The atmosphere absorbs UVC Rays, and therefore they do not pose a risk to us.
Now, let's move on to the how – How do I protect my skin?
Needless to say, we need to block both UVA and UVB rays to effectively protect our skin. Ways to protect yourself include: Staying out of the sun, wearing a hat to shade yourself, cover exposed skin with clothing (try light colors to reflect the sun, rather than dark ones, which attract it), and of course sunscreen and/or Sunblock, which is what I want to talk to you about…
SPF, or Sun Protection Factor, is rated on a number scale from 0-100. Most dermatologists recommend at least an SPF of 15 at all times, and 30, when you're planning on spending extended time outdoors. Obviously, everyone's skin is different. The number in SPF shows how effective that product is at preventing sunburn (caused by UVB rays). SPF 15 allows you to stay in the sun 15 times longer without getting burned. So, essentially, if you can spend 10 minutes in the sun (unprotected) before you starting to burn, when wearing SPF 15, you could spend 150 minutes in the sun before burning.
I think we all understand that Suncreens/Sunblocks work by filtering the UV rays, but the thing that surprised me most in researching all of this was how small the difference in protection is between the different numbers of SPF.
SPF 15 Filters out 93% of UVB rays.
SPF 30 Filters out 97% of UVB rays
SPF 50 Filters out 98% of UVB rays
SPF 100 Filters out 99% of UVB rays
As you can see, the higher the SPF number goes, the smaller the difference in protection. Anyone who knows me has heard me say that there really isn't anything better than SPF 30, and this is why. The minimal difference in protection, 1-3%, is nowhere near worth the added cost that you pay for those high SPF products. In all honesty, there's no reason to use an SPF higher than 30 unless you're going to be doing something really extreme, like mountain climbing, where you'll be at a high altitude (closer to the harmful rays), with snow that's reflecting the sun back at you, and your skin will totally exposed to the sun (without sleeves/pants). If that's the case, then yes, I recommend springing for an SPF of 50+, but if you're just going to the pool/beach or a baseball game for a couple of hours, SPF 15-30 is sufficient.
There are 2 types of Sun protection that you can use on your skin:
Chemical Sunscreen: These are the most common products. These are the majority of the sunscreens you find in the store. There are 17 FDA approved Sunscreens/Sunblocks, and 15 of them are chemical. These products alter the chemistry of your skin to absorb the UV rays, therefore preventing them from penetrating your skin. Did you know that Chemical Sunscreens must be applied at least 20 minutes before sun exposure in order to be effective? I didn't…

Mineral Sunblock: Mineral or "Physical" Sunblocks include one or both of the other 2 FDA Approved Sun protection products: Titanium Dioxide or Zinc Oxide, which are minerals used to block and deflect UV Rays. Mineral Sunblock works immediately after application.
Both Chemical and Mineral Sun Protections Products have their pros and cons, but the FDA claims that both types are "safe". Chemical Sunscreen's main pro is that it is "waterproof", because once it has altered the chemistry of your skin, it will continue to work for 40-80 minutes, even after being rinsed off, where a Mineral Sunblock must remain on the surface of the skin in order to work. The main pro to mineral sunblocks is that there is no risk of the body absorbing chemicals that can be harmful and alter your body chemisty and/or hormones. It's pretty scarey to think of some of the chemicals that are soaking into our skin, but I'm not going to go into the why of that. Instead, I'm providing a link to an atricle that explains the dangers very well. It's broken down in a way that's easy to understand, and it provides a list of scientific references. Check this out if you're interested in reading more about the chemicals that are in sunscreen: http://www.globalhealingcenter.com/natural-health/5-dangerous-chemicals-in-sunscreen/
Obviously, being the natural skin care lover that I am, would recommend using a mineral sunblock instead of a chemical sunscreen. Since making the product waterproof is a main concern, when I formulated my Indulgence Sunblock, I made a solid lotion bar, containing butters, oils, and wax, that will not only moisturize skin, but be water resistant. Indulgence's Sunblock comes in an easy-on stick for quick application, and smells divine. My Mineral Sunblock will be available online and at Boutique 208 (Downtown Pittsburgh, across from Heinz Hall) in about a week!
As always, thank you for reading, and please feel free to send your beauty questions my way!
-Bethany
Categories: Skin Care